Monastery Schiermonnikoog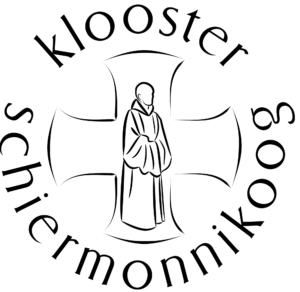 The English version of the complete website  is to be found on this scroll-down-page.
Monastery Schiermonnikoog
We are monks.  We live on Schiermonnikoog to live with God in simplicity.
We hope to open here on the island a small scale monastery.
Come further to find out more and to be inspired.
The renovation of our new monastery started in May 2020. The monastery will be opened on February 28, 2021. From March 1, 2021 we can again receive guests in our guest house (six people, no groups).

Rijsbergen, our new monastery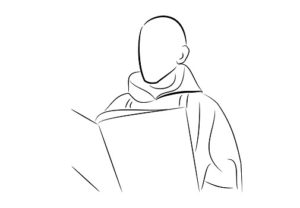 A life with God
Being a monk is our concrete way to follow Christ, our whole life long. In Christ there is nothing that can keep us separate from God. Our rhythm of life is directed to live in Christ open and connected with God to the depths. Day in, day out, night in, night out, into the everyday. That is the hidden inside of our lives. The silence and the simplicity of the island fit in seamlessly.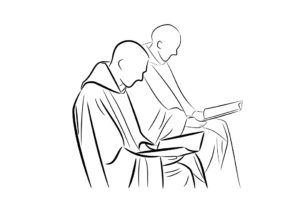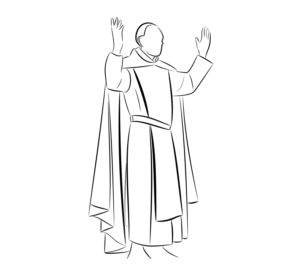 Becoming a monk?
You do not become a monk, you are one. Deep inside there is something of a monk in every person. Until you recognize that this is your way, as inescapable as God. If your way leads to our monastery, you first come here to visit us for an encounter where we can get to know one another. We are Roman Catholic, you might be not. We can talk about such discoveries. More encounters may follow.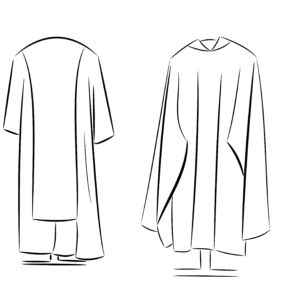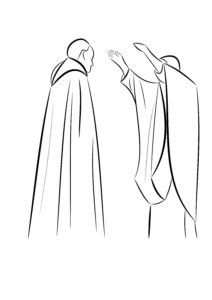 If gradually the mutual conviction grows that further orientation is worthwhile, then you can occasionally come to live in the monk community. In this way you slowly begin a process that runs from aspirant, postulant and novice to professed monk. But let us not look too far ahead.
However, let us not look too far ahead. First this, the realisation you wish to become a monk, that our way of life also appeals to you, that you want nothing more than to dedicate your entire life to God. You understand that if you come here, you come here to die, both in a spiritual as physical sense. The grandeur of this moment is satisfied by taking time to consider it. You can then slowly discover, possibly with us in our home, if this life really is for you.
Developments, news & backgrounds
Just as with the long pilgrim journey, things are increasingly falling away and the essence remains. That is the real news, the development that concerns us. Clearing through the debris until only being a monk remains.
In the meantime, it is also relevant what is happening on the outside. We attempt to report that on this page. For the time being, the most important news is that on February 28, 2021 our new monastery will be opened.
Contact
Postal address
Klooster Schiermonnikoog
Knuppeldam 2
9166 NZ  Schiermonnikoog
THE NETHERLANDS
Telephone
0031 519 25 24 05
Mail
kloosterschiermonnikoog@gmail.com
Website
www.kloosterschiermonnikoog.nl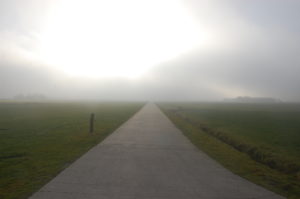 Hospitality

We're working on a guesthouse with a capacity of six guests. In the meantime there are plenty of options to stay on the island (B&B, cottages, hotels etc).
From March 1rst, 2021 we hope to welcome guests in our own guesthouse.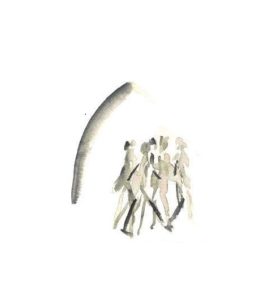 Cistercian group Sion
The Cistercian group Sion consists of a few dozen people, who are touched and inspired by our spirituality. They are connected with us in prayer and tradition, but live 'in the world', have jobs, relationships, children.
Since 2003 they come together monthly in our former abbey in Diepenveen, the present Klooster Nieuw Sion. Now that we live on Schiermonnikoog we see each other a little less often, but the alliance is no less intimate.
If you are interested in a possible membership or are curious about the group, you can email Maria van Mierlo, via info@mariavanmierlo.nl.
The group itself has a folder that can be downloaded here.
Caring about the monastery
Warm and deep involvement with our monastery on Schiermonnikoog is becoming visible in many large and small gestures. We are happy with this, because our initiative is born from the same warm and deep commitment. We want to give monastic life a future, a real future for those who want to become monks. Our motivation for this is first and foremost the happiness to offer God place in our self-giving as every Christian. More specifically, we want to be present as a monk through our lifestyle, as authentically as possible, from a warm and deep commitment to people in the hope that they will feel some opening up to God in their own life, and thus – without having to become a monk! – find their way and deepen their lives outside of the monastery.
There are also people who want to do something. Among them, people who want to give money. We do not ask for that, but we think it's a nice idea that people who feel so involved can contribute something in a very concrete way. Then our monastery becomes a rendition of the people around us. Our bank account is IBAN NL98 INGB 0000 821204 and BIC INGBNL2A and is on our old name: Abdij Sion. We are designated as ANBI, which means donations to us are deductible for the tax in The Netherlands. If there are any questions or problems when making a donation, our economist, br. Jelke, maybe can help you. His address is: br.jelke@outlook.com.